Welcome back to the library!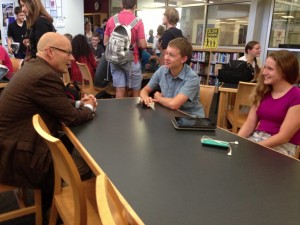 We started the first day off with a visit from new EISD superintendent, Dr. Tom Leonard, who helped some of you with his great math skills!
We hope your summer was filled with new adventures, learning, rest, and some good reading, too.   Drop by and check out some of our new books that arrived while you were vacationing!  Be sure to suggest any new things you want us to order, too!
And welcome to the year!