E-book library
Check out the library's ebooks on two main sites (Sora and Follett).   We also have adult ebooks on SORA and audiobooks available from Sora and MackinVia
To use Sora–check out these instructions! (formerly Overdrive)
Find our ebooks on the  Sora Ebooks shelf or use the SORA app from Self Service.
To check out an e-book, login with your school email, and then launch the app and locate Westlake High School.
If you need help, check out these  Tutorials for using Sora.  You can recommend a book title or email jclifton@eanesisd.net for help.

To use  MackinVia audiobooks and ebooks, begin here!
Your login is your school email and password.  You can also download the MackinVia app and download audiobooks there.
To use Fo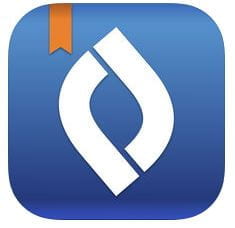 llett e-books, follow these instructions!
To see the books we own on our Follett Shelf, click here.   To check a book out, download the "Destiny Discover app" from Self Service.
Open the app and then add the login information:   For WHS, use the web address wbb08175.  To login, enter your student id number and the pword: read.  (Staff-enter your user number which you can obtain from library staff).
Other e-book options:
We also have e-books from other publishers in our library catalog.  Browse all 600 of our e-book titles in our catalog here.  Under "material type" select "ebooks" to see the list.
Want some reading recommendations? Check out these  Recommended Reading Lists:
WHS Junior AP informal reading list:  Junior reading list
Other cool teen reading sites
Stories from the Cloud (multimedia book trailers and recommendations created by our former NGC library assistant, Ms. Malesa.)

Reading Rants (for some out of the ordinary reading)
Good Reads (for some great book suggestions and a reading community)

Teen Reads. com (interviews, book suggestions, tons of book news)

YA Books and More (book trailers!)